A lot is known about YouTube but did you know that it actually comes second after Google as the world's giant search engine? Surprisingly, Google gave birth to YouTube thus there is no surprise that the 'kid' company can come after the parent.
Currently, 8/10 video results show YouTube videos. This number is increasing very fast, with some experts saying that very soon, 10 out of 10 organic video results will be YouTube videos.
The same experts say that 500+ hours of videos are uploaded to the platform EVERY MINUTE!
These are good news to many YouTubers who earn their revenue from uploading videos to the platform but there is also a risk.
For instance, with an upward of 37 million plus YouTube channels, it is easy to get lost along the way.
Put simply, however much effort you are putting forth if your YouTube channel is not on page one of Google or your videos are not ranking, there is no way you are going to make a living with your videos.
You need to employ high-end YouTube SEO strategies if you want to stand out or at least stay afloat. This guide is just about that – giving you high-end tips on how to improve YouTube rankings.
Let's now start by defining what YouTube SEO is…
What is YouTube SEO?
Like any other search engine optimization exercise, YouTube SEO is a term used to refer to an elaborate exercise that seeks to optimize videos posted on a YouTube channel to gain a higher ranking on the organic YouTube search results.
Unlike conventional search engine optimization, YouTube SEO includes optimizing videos, thumbnails, tags, CTAs, links, transcripts, and video meta descriptions, among other things.
It is estimated that an upward of 2.6 billion users log in to YouTube every month.
With this vast number of users on the platform, YouTubers need to earn the art of optimizing their videos to stand a chance of getting a piece of the cake.
With the right strategies, chances of ranking YouTube videos are imminent. 
What is a YouTube SEO Strategy?
YouTube SEO is changing fast. The search engine and particularly YouTube acts as the main gatekeeper. As such, it tends to filter out channels that do not adhere to the 'gatekeeper's' regulations. 
In other words, to get the favors of the gatekeeper, if any, all YouTube channels must adhere to what YouTube search engine institutes.
The main difference between YouTube and Google search engines is the latter, looks at the quality of backlinks when gauging websites.
YouTube search engine, on the other hand centers its filtration on things such as descriptions, metadata, playlists, tags, and the videos themselves, among other things. In addition, YouTube looks at many other things outside YouTube channels.
Because of its typical nature that the search engine doesn't log in to watch videos, YouTube looks at additional factors such as closed captions, texts that usually present themselves through transcripts, and even subtitles when ranking videos.
Before we look at the real tips for improving YouTube rankings, let's answer one more question:
How Does YouTube Algorithm Impact Search Results?
In as much as they are different search engines, monitoring two distinctively different content, YouTube and Google have some similarities.
For instance, Google uses specific algorithms to determine which content it displays to users.
It is the same case with YouTube, which uses specific algorithm functions to determine which videos it will recommend to visitors based on, among other things, video performance, the user's location, and of course, the user's search intent.
The funny part is we depend on Google to give us information on how YouTube monitors and determines the types of video results to give to visitors.
So, once again, let's go back to Google to tell us some of the factors YouTube considers when ranking videos:
The time a visitor takes to watch a video.

Whether a visitor clicks on a video to watch it further after seeing the video link or advert.

If the viewer engages with a video, he/she is watching through things such as subscribing, liking, or even commenting.

YouTube also looks at.

How in-depth your descriptions are?

Whether your meta tags match with the searcher's query.

The number of videos the client has watched on your channel so far.

Whether the client has watched some of your previous videos.

The video topics the visitor has viewed.

The channels she/he has visited.
You do not have to rely on the YouTube search engine to rank your videos, but the truth is up to 80% of all the video views come from people who find the videos organically (YouTube search).
YouTube SEO Tips to Rank Higher
To have a deeper understanding of the tactics they use to ensure their videos and YouTube channels rank high, we spoke to several experienced YouTubers. We spoke to 43 notable YouTubers who shared their ranking tactics.
Here are the top 10 tips the gurus shared with our team:
1. Pick Your Keywords Wisely and Understand Your Audience
You cannot wake up one morning and decide on any subject to make a video on. The first step would be to conduct thorough research to ascertain which videos people are looking for. 
According to one of the experts, research does not only help you in optimizing your videos but also aids in producing videos that your clients want – videos that satisfy the 'searcher's intent'.
Another expert says that rushing things, especially during this preliminary stage, is suicidal.
The experienced YouTuber observes that because a single keyword may have different angles, it'd be prudent to take your time in doing proper research before you decide which angle to center on.
When doing YouTube keyword research, there are three distinctive approaches.
First, check what clients search for when they visit YouTube. You can do this by visiting YouTube and by manually typing a random keyword on the search bar. Like its parent Google, YouTube will also give you keyword suggestions.
You can use YouTube video suggestions to create unique videos for your visitors.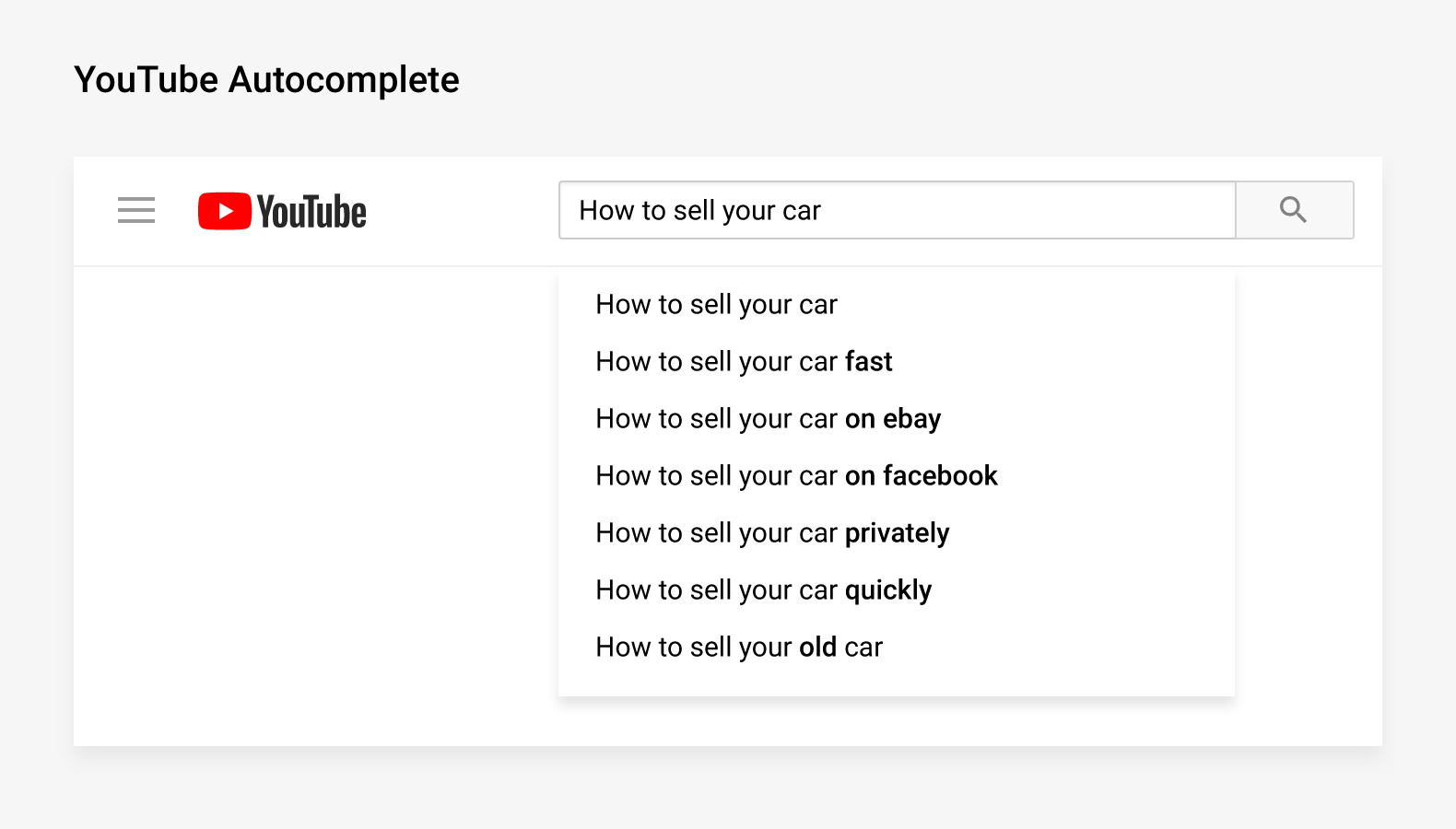 The second approach is to look at the keyword(s) your competitors use. It is easy to know this. Look at the videos that revolve around the keyword that you intend to build on. 
The third and final way is to conduct keyword research using keyword research tools.
By now, you know some of the premium tools in the market, such as SEMrush, Ahrefs, and Ubersuggest. However, we also have tools that are specifically designed for YouTube, such as YTCockpit, vidIQ, and TubeBuddy.
As you go about your keyword research, do not also forget the main reasons why you go out of your way to do research – for the search engine and your audience. Yes, your clients matter a lot.
Without people visiting your channel, it is useless that you worked hard to prepare the videos. Make sure you understand what your audience wants. It is especially important if you've created a few videos on your channel.
That way, you will see which videos people are watching the most thus increasing your productivity. 
2. Include Your Keywords in Key Places
Now that you have the right keywords, start optimizing them on your videos. 
Which parts of your YouTube videos should carry the target keyword? 
Of course, your video title is the first place to include your target keyword. 

Your description, too, should carry the focus keyword. As you do this, be modest. Do not stuff your target keyword when describing the video. 

Your video transcript as well as the tags, should also carry your target keyword.
3. Say Your Keywords in Your Videos
When voicing your videos, make sure you mention your target keywords.
Without hyperbole, if you say your target keywords inside your videos, you are likely to see an increase in your ranking. On this, too, do not overdo it.
Mention your target keyword a few times.
4. Include Accurate Closed Captions
Back in the day, YouTube did not require you to include captions. After several years of upgrading, it is now a requirement.
The good thing is YouTube provides you with automatic captions.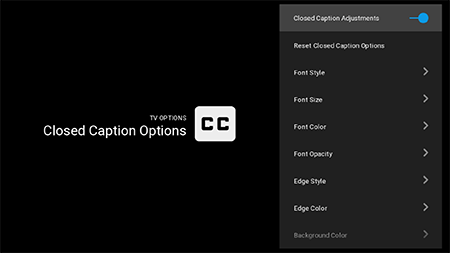 Because of the automated captions, there is a need to sift through them to see which ones are accurate to include in your videos.
In my view, it is a good idea to go for 'custom and closed' captions instead of those that are generated automatically.
5. Optimize Your YouTube Video Description
We mentioned this at the beginning. It is important to tell your viewers what the video is about.
The best way to do this is through a candid description that has the target keyword. The video description should answer most of your client's questions.
For instance, tell the viewer is all about, what it is going to cover, the questions it intends to answer, and the approach you are going to use to relay your message.
Do not plaster the description with the main keyword. Instead, mention the keyword sparingly and incorporate related keywords.
6. Use Tags, and Use Them Properly
One thing about YouTube tags is you will harm your videos and channel for that matter if you overdo them.
Tags are a ranking requirement, thus caution is required when applying them. If you include several irrelevant tags, YouTube will not consider your videos for ranking.
For best practice, include 5 to 8 closely targeted tags, which explain the video to them.
Examples of Best and Bad Tags to Use on YouTube
Let's say your video talks about the 'best premium software for engineers.
Bad tags include 'best', 'software', 'premium', and 'engineers.'
Instead, you need tags such as:
Best tags include 'best premium software for engineers', 'best premium tools for technicians', 'best high-end tools for techs', and so on. 
The important thing is you get variations of the target keyword.
7. Use Compelling Thumbnails
Thumbnails play an important role in increasing the amount of traffic to your videos. However, they can derail your channel.
What is more, they are possibly among the very first things viewers see when they visit your channel.
When creating a thumbnail, use strong yet attention-grabbing words. Do not use weal words or phrases such as 'recordable talks from TTs' or 'rechargeable torches'.
Instead, use powerful words such as '25 most beautiful women', 'highly interactive videos of the year' 'most watched videos', or '30 most powerful ….' 
With these powerful and attention-grabbing thumbnails, your videos will attract many viewers.
8. Answer Unanswered Questions
Perhaps you are wondering what are unanswered questions. Well, neither you nor your competitors have answered these questions on YouTube videos.
To get unanswered questions, you need to skim through your comments and your competitors' comments. 
While there, you will find people who were dissatisfied with the videos or have more questions regarding the videos they have just watched. Do a video that answers these unanswered questions.
By the way, when you do so, it's like you are building a long list of items that are lacking not just in your 'house' but the entire industry because your competitors haven't addressed these issues too.
A unique yet high-quality picture can go a long way in attracting the attention of your viewers.
When doing a thumbnail, also mind the font type and size. A deep font type with a reasonable size tells viewers that you mind about them.
9. Create Long Videos
Benjamin Smith of Best Company says that the length of the video matters. He argues that many people think that YouTube favors shorter videos. "The opposite is true. YouTube looks at long videos with credit," he says. 
Ten-minute videos have better viewership than shorter videos. 
10. Create Video Playlists
It's YouTube's priority to hold as many people as possible to the platform. In other words, YouTube benefits a lot when millions of people spend billions of hours a day watching their content.
It is reasonable because every businessperson would want people to visit and buy from his or her business.
A good example of a video playlist is this created by Dr. John P. Williams on his channel BCSP.

The playlist keeps people glued to the channel as they search for the most appropriate video that answers their questions. 
You too can do the same, hence increasing watch time.
Conclusion
Nothing is easy. Every business, whether offline or online, has its challenges. To be able to compete with others in your industry, you must do what they do, but if you want to beat them, you must learn to outsmart them.
These 11 tips to improve YouTube rankings can only help you if you put them into practice. You don't have to implement them at once.

Rather, you can start with the first five. After you've built a channel that has started to gain traction, you can move to the second tier of tips.
Even with a YouTube channel that has already garnered subscribers, you can continue to analyze the videos to see where you need to do some adjustments. That way, you will improve your YouTube rankings.